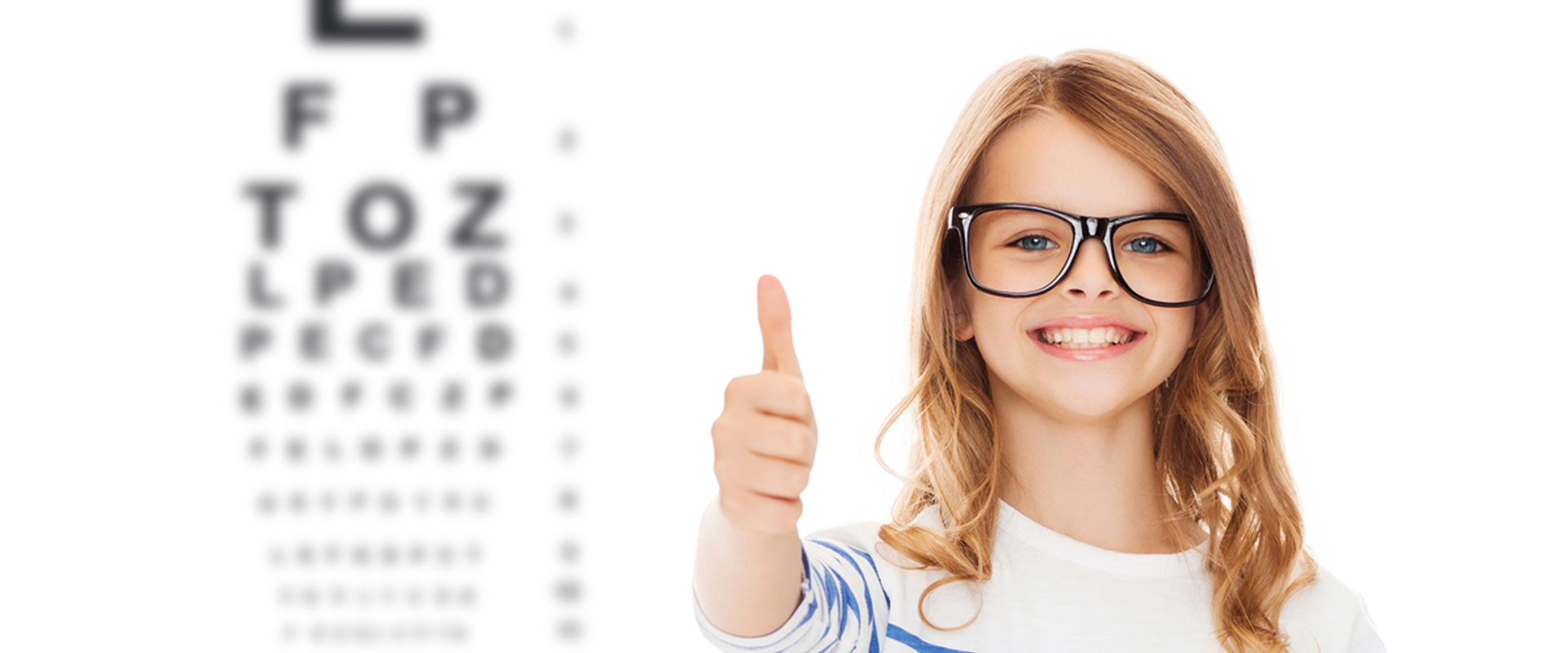 Childhood Refractive Error correction and Prevention of Myopia progression
Refractive errors can be either – myopia, hyperopia or  astigmatism which makes the vision blurry due to the inability to focus light rays from an object onto the retina. This can be due to variation in size and shape of the eyeball. According to eye doctors if it is not corrected with the help of glasses it can lead to permanent subnormal vision also known as lazy eye or amblyopia as visual plasticity doesn't develop after 8 years of age.
It is therefore advisable to get children's eyesight checked every year so that refractive errors are not missed.
What causes refractive errors in kids?
Refractive errors are multifactorial. In most children it's a developmental phenomena. Besides there are other factors like environmental, nutritional, hereditary etc.
In present day scenario, restriction of activity indoors has reduced sunlight exposure in growing kids which has led to significantly raised incidences of sudden increase in refractive errors. Calcium and Vitamin D are essential in phases of growth spurt during adolescence. Do consult you eye specialist regarding dosage and duration of supplementation.
What is Myopia?
When light rays entering the eye are focused in front of the retina due to too long an eyeball, its called myopia. Myopia can be corrected using concave lenses which refract the light rays onto the retina.
What is Hypermetropia?
When the light rays entering the eye are focused behind the retina, its called hypermetropia. It can be corrected using convex lenses which refract the light rays onto the retina.
What is Astigmatism?
When the shape of the cornea is too steep or flat, it bends the light rays differently in different planes thus leading to blurry vision. Its called astigmatism. Hence its corrected with concave/convex lenses in particular axis so as to direct all light rays onto the retina.
How do we correct childhood refractive errors?
First things first! As most parents are apprehensive about their children wearing glasses. Its imperative to know there is no alternative to these aids at this stage. Its necessary we correct their refractive error and prevent amblyopia(lazy eye if left uncorrected).
Once we achieve 6/6 vision in both the eyes, regular follow up every 3-6 months is essential till their power is relatively stable.
Rapidly increasing number >1D over 6m-1yr needs additional treatment such as diluted Atropine eyedrops at night, OrthoK lenses overnight for a year, Vit D- calcium supplementation to prevent myopia progression.
Which is the best place to get the treatment of refractive errors in children?
If your child is facing any of the above mentioned problems, do consult Dr. Sridevi Haldar at OrthoVision Clinic , Noida.
Before & After Gallery
Dr. Sridevi Haldar
 DNB,  FCRS
Cataract,Cornea & Refractive Eye Surgeon
Dr. Sridevi Haldar (Gunda) is an eminent eye surgeon providing expert services to leading city hospitals across Delhi NCR.  She has been associated with Dr. Shroff Eye Hospital, Delhi; Venu Eye Institute, Saket and Sharpsight Centre in the past.
Qualification: After graduating in year 2005, she pursued her interest of specializing in the field of Ophthalmology and completed her post-graduation from world renowned, prestigious instate;"
Book your appointment at OrthoVision Clinic
Please fill up the form below to schedule an appointment,
our representative will revert back to you shortly to confirm.